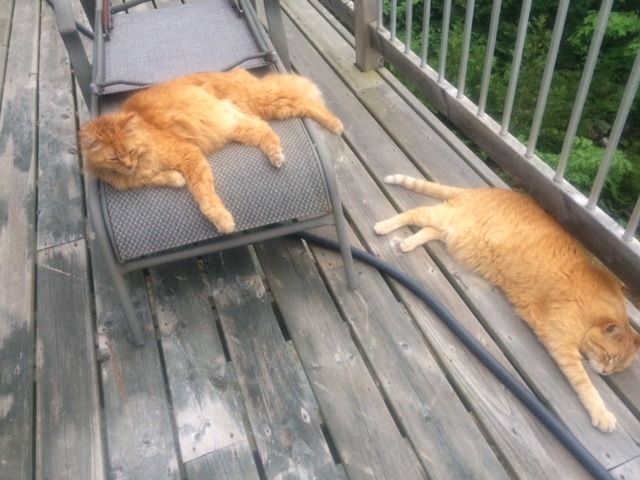 I am not a huge online shopper, no matter what colour Friday happens to be. This is probably because I am not much of a shopper and not much of a girly girl, with all the lack of penchant for shoes, bags, perfumes, and magic potions that implies. But I do admit the Interweb does come in handy when trying to find where to buy something at a bricks and mortar location. Let me explain.
Despite my exemplary culinary skills, there are some store-bought items that are very difficult to replicate. Yes, I know there is a website called topsecretrecipes.com that provides a plethora of hacks to mimic your favourite takeout treats, like KFC coleslaw (it's a winner and thankfully without the shade of green not found in nature), IKEA meatballs (passable, but clearly lacking a secret Swedish ingredient – reindeer perhaps? – possibly left out to ensure the longevity store foot traffic), and Olive Garden breadsticks (never had them – I would never darken the door of an Olive Garden).
Anyhow, I am a big fan of the garlic dill sauce served at St. Louis Wings, a franchise that has many locations in Canada. I could go there and just eat the sauce. I have looked online for garlic dill sauce recipes and have tried a bazillion of them. None measured up to the real thing. However, a while ago St. Louis began bottling the sauce and selling it at the restaurants. I haven't been to one in a while and the last time I was there I didn't remember to buy it. So no sauce for me. Except somehow I recently found out they sell it at Walmart.
Another confession. I do not frequent Walmart for all the reasons you might think. But I thought maybe I could make an exception for dill sauce. In order to reduce the chance of a fruitless visit to Walmart, which would be doubly egregious, I decided to check online to see if there was actually any product in my local store. Good thing I did. Alas, St. Louis sauce was out of stock. Or maybe it was never in stock. Regardless, still no sauce for me. But Walmart, in an effort not to disappoint, asked me to consider these items instead:
Kendall 24" utility storage cabinet. Perhaps Mr. Walmart was suggesting, the next time I have the opportunity, to corner the market on dill sauce and store it in my new utility cabinet.
Hello Bello night time bubble bath. Likely an attempt to distract me from the lack of dill sauce by having a nice warm bath instead.
MAM pacifier clips. I am not really sure what a pacifier clip is, but I'm guessing it might be a thing that holds a pacifier. Likely Mr. Walmart is suggesting that if I had a pacifier available at all times, it would occupy my mouth and make it impossible to eat dill sauce.
Prestone antifreeze. This one has no feasible explanation.
To add insult to this injury, the internet now torments me with Walmart ads for nonexistent St. Louis sauce. I guess the only way to stop this is to search for some other products, like Lamborghinis or Gulfstream jets. I'll still be stalked by ads but at least it will improve my shopping image in the mind of the internet. Surely something we should all aspire to.