In Which I Assay an Essay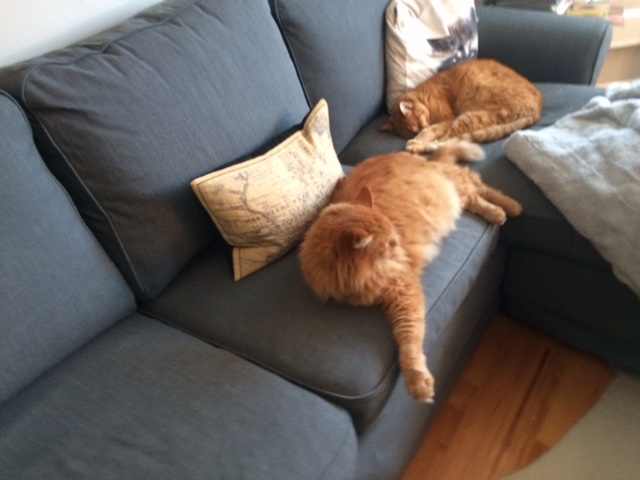 Back when such things were considered amusing because nothing more amusing had yet to be invented, my grandfather was fond of reciting limericks as part of the Presbyterian after-dinner frivolity, as we drank tea as viscous as crude oil from the depths of the north Atlantic. Tea fully capable of walking on its hind legs up and out of the pot, across the room, and into your cup, whether you wanted it to or not.
This masterpiece was one of his favourites:
There was a young lady of Lynn,
Who was so uncommonly thin
That when she assayed
To drink lemonade
She slipped through the straw and fell in.
I don't know why this limerick came to mind, but I thought it best, before referencing it, to look it up and verify whether I remembered it correctly, especially the usage and meaning of the word 'assay.' The version of the poem (yes, a limerick is a poem, don't get all pompous and righteous with me) I found on the internet spelled it essayed, which is an entirely different and appalling subject, but the more appalling thing is the internet also asserts that 'assay' is an archaic term for 'attempt.' I am not sure how I feel about being archaic enough to be able to correctly use an archaic word in a sentence, but I do know how I feel about the archaic persistence of the five-paragraph essay in modern academia. Discountenanced. Vexed. And dare I say, plagued.
I don't know when the five-paragraph essay became the gold standard, but it was certainly after my time because I had never heard of it. If you are also in the dark, it can be explained in two words: Bart Simpson.
The five-paragraph essay goes like this. Paragraph one: the introduction. The nature of an introduction usually needs no introduction. Except when it does. In the five-paragraph essay, the introduction must, without exception, tell the reader what you are going to tell them. Do not try to get fancy and make it interesting to read. Stick to the facts of the facts you are about to factually lay out. The next three paragraphs are the body of the essay. Whether the essay is three pages long or thirty, apparently you must stick to three paragraphs or risk exploding the brain of your TA. Each of these fine paragraphs must start with a topic sentence and conclude with a concluding sentence. You are encouraged to start these paragraphs with "This paragraph is about" and end it with "In conclusion," so as not to cause the reader distress. This is called 'signposting,' a comforting practice, especially if the reader is a complete idiot. The fifth paragraph is the concluding conclusion that repeats the conclusions of the previous three paragraphs. My short story course helpfully suggests that, in this paragraph, you should also communicate any questions your analysis raised that you were not able to answer. That is, you should leave a deep, gaping, trench that will swallow the reader whole. A conclusion that is no longer a conclusion.
I'm also taking a course called Writing Process and Practice. The objective of this course is to dump all over the five-paragraph essay. It's repetitive and boring, I learned. It's restrictive and stuffy, I learned. It's a poster child for how not to write an argument, I learned. Luckily, I learned all this before I had to write my short story essay. I applied sentence-level rhetorical techniques. I made things interesting. I used more than five paragraphs. I got 73%. I was admonished for not saying "in conclusion" enough. I was pitied for my poor use of poor writing. I was given a chance to correct my lack of understanding of the five-paragraph essay and resubmit my assignment. I have until April to do this. I think it will take me at least until then to get over my outrage. In conclusion, at least they didn't make me write "I love the five-paragraph essay" on the blackboard five hundred times.